A California public benefit corporation dedicated to empowering women in developing countries through:
| | |
| --- | --- |
| | Scholarship grants and loans for studies related to sustainable agriculture, business and entrepreneurship. |
| | Grants for sustainable agriculture projects |
| | Grants for preservation and development of traditional crafts |
Our present area of focus is Africa.
2004 Calendar of Events:
March: "The Clueit Foundation Women's Empowerment Scholarship Program" established.

June: U.S. Internal Revenue Service approved scholarship program.

August: Formal announcement of the availability of scholarships at two South African tertiary education institutions.

October: Begin accepting scholarship applications for the 2005 academic year.
Application forms will be available for download from this web site, as well as from the participating institutions.

November: First scholarships awarded.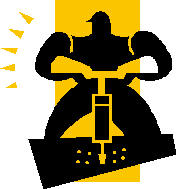 Our site is under Construction.

Contact Information:
The Clueit Foundation
469 El Camino Real, Suite 220
Santa Clara, CA 95050-3272
U.S.A
phone: +1.408.296-7400
fax: +1.408.296-7700
email: info@clueitfoundation.org
©2002-2004 The Clueit Foundation. All rights reserved.